The Marangoni fast is next Sunday.
I'll be there, but not with my MGB. I'll be with my Son and his first ever track car.
Its been a mad rush to cobble the car together for his birthday weekend. And when I say cobble. I mean Cobble. Its been thrown together with whatever spares I had in the garage.
MK6 Escort converted to rear wheel drive with Chevy TH350 auto transmission and 4.6 litres of Rovers finest ally V8 up front.
We havent even turned the engine over yet and he's already going on about fitting the nitrous system spider plate
No way!!
Not until I'm happy its going to steer and stop ok.
The car will be there all weekend but I wont be there until late on Saturday due to work, so I wont even be able to set the engine up until then.
Hopefully it will make at least one gentle pass on the 1/4 mile on the Sunday.
Then it will be another mad rush the following week to iron out any niggles before we take it back to the Pod for more testing on 31st March for RWYB.
FWD unit in the bin and lots of metal removed.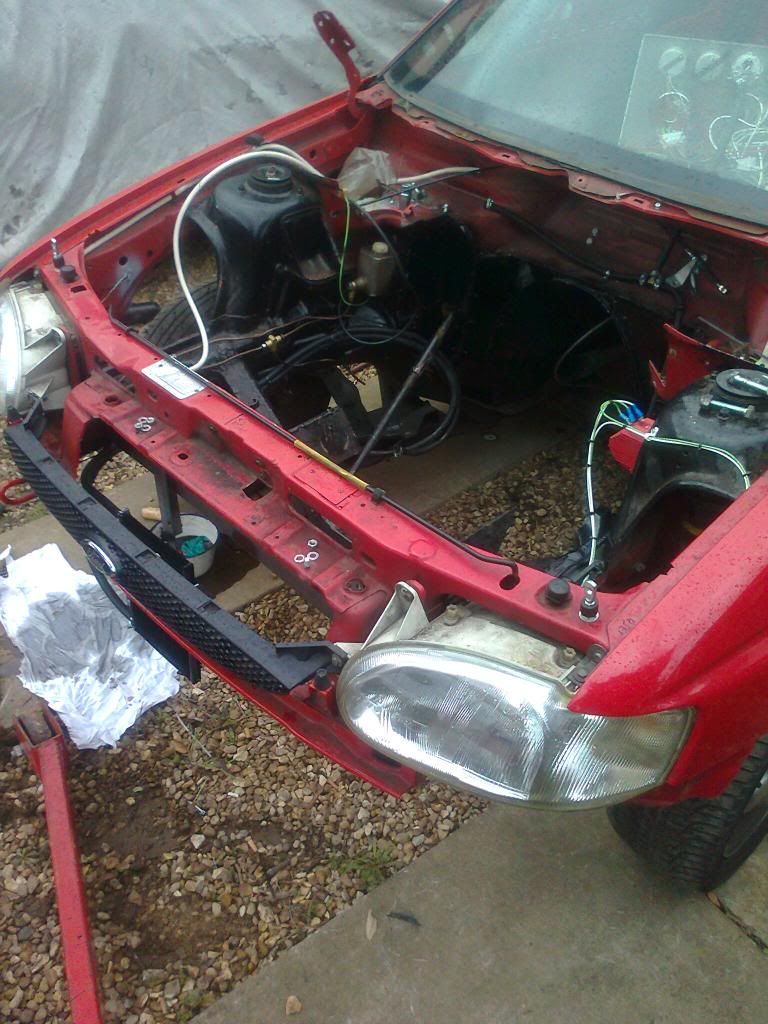 4.6 and chevy tranny all bolted together.
And what the Escort should have under the bonnet