You all know how to jack up a car right? Well so did I.... it turns out I was wrong.
Before I used to put the car in gear and jack up the rear with no problems however my new car was heavier than my others and it rolled forwards resulting in: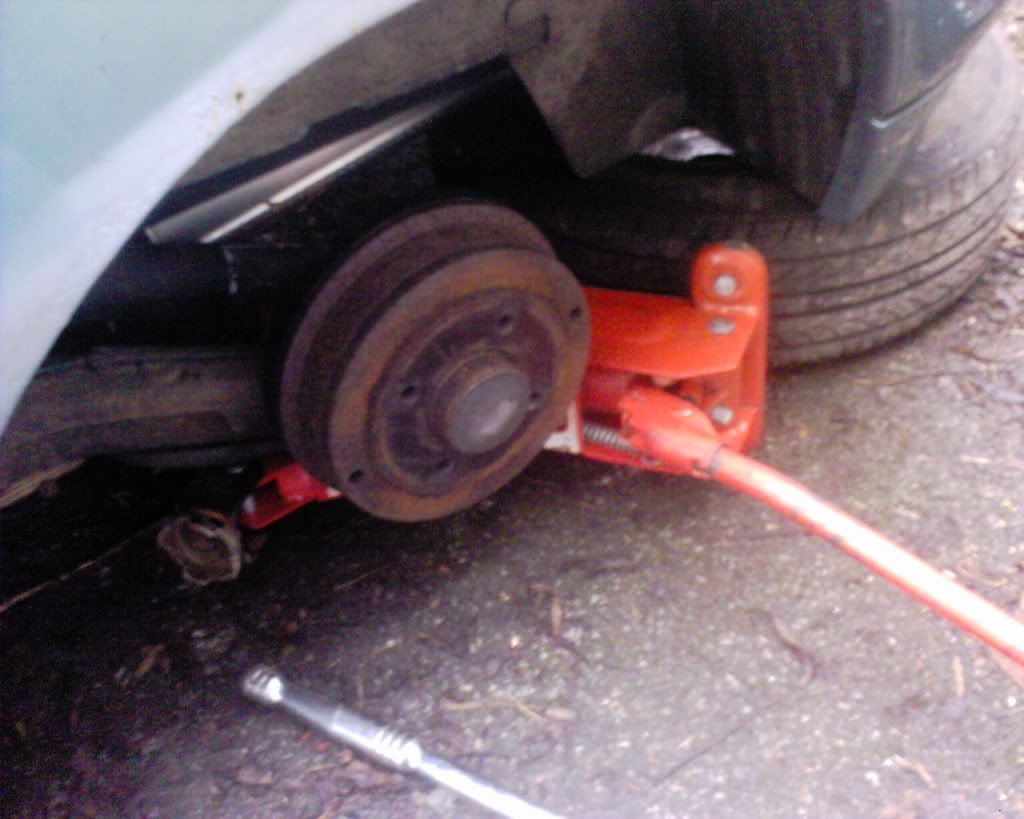 So just a bit of advice, even if you've done a job a thousand times things can still go horrible wrong. Saftey first!