Hello again.
When installing transducer directly into purge port, should I keep both black and white seals?
Black seal was under the blank.
White seal came with gauge kit.
I don't recall whether you need both, I would just make sure that the white seal is compressed enough when the sensor is installed.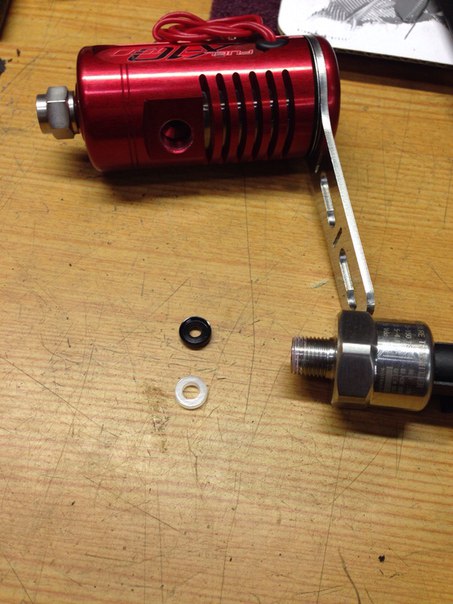 BTW, is there any difference between transducers installation place from controller's point of view?
There is no difference, you can use it anywhere that's convenient.
I mean will MaxExtrme gain the same values from transducer in purge port and transducer in T-pice on the bottle?
Yes, the values will be the same.
PS:
Can I use 1/8bsp[male] to 1/8bsp[female] 90 degree adapter directly in a purge port to change transducer orientation?
I want to make it parallel with X-10 body.
Place it wherever you need to so that it fits on the bike the way you would like.
Thanks in advance.