Hi all
New to the forum and the nitrous world and about 75% through my nitrous and water methanol install on my mk6 fiesta tdci. I want the car to be a proper sleeper, so I am hiding everything away. Hoping she will catch a few drivers by surprise when finished.
Finished the boot section today so I thought I'd post a few pics...
The cars spec is...
1.6 tdci with bluefin remap
Custom air intake with oil catch tank
Decat and longlife exhaust
WoN 150d system
WoN bottle heater
Minimax controller and pressure gauge
Devil's own water methanol system
The build so far....
Nicely hidden...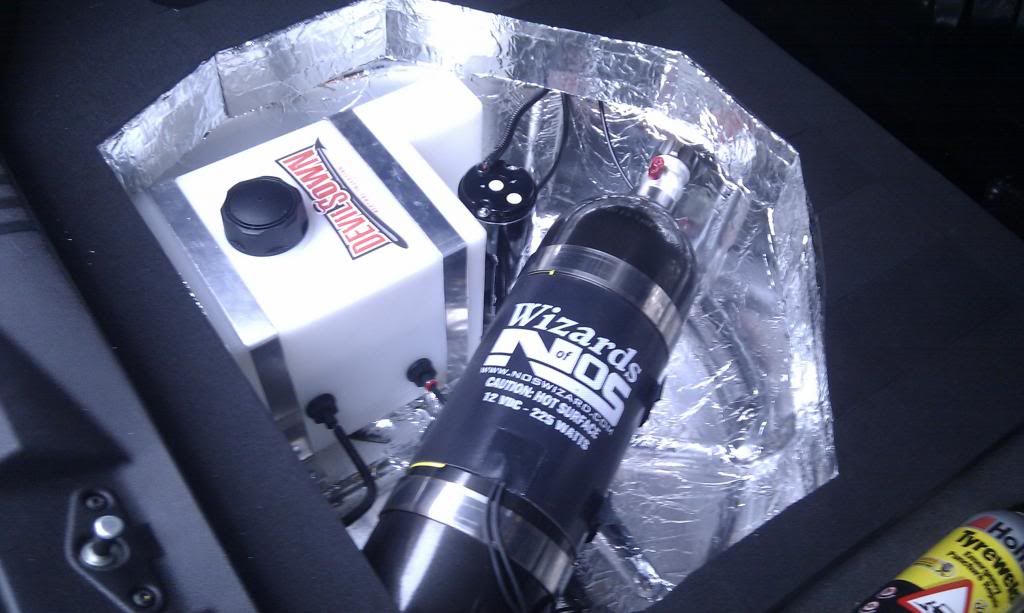 Any Comments or suggestions welcome...
Will get some more pics up when its finished