Hi all
I was invited to this site by Brett who told me that this is a good site, I'm hoping I can get some guideance on how to proceed with this project. A little about me, i'm 23 currently studying for a Bsc Motorsport Technology @ Oxford Brookes (about to do final yr in sept). I live between Bristol and Weston-S-Mare. Very in to cars and bikes, I own a 1998 Audi A6 which i've been working on for 6 years, mk1 Golf cabrio (resto project), 1997 Audi A4 Avant 1.9TDiQ and a 1998 Suzuki GSXR600 for a thrill ride.
Basicially I've undertaken a project for my degree to bult a progressive controller for a diesel application, (based on my 1998 Audi A6 1.9TDi) the following is a post off another forum which will give you the idea of what i've been doing without you having to read my 12k word 70 page dissertation on it.
Here's the post:
For my motorsport tech 2nd year project I was going to design and build a progressive nitrous controller.
Anyway now that it's the end of my 2nd year and i've completed it as much as i can I thought i'd post up the progress.
Basicially I kanda bit off a bit more than i can chew with this project, a limited electronics knowledge meant i couldn't complete it, and I plan to finish it properly over the summer.
The plan was to program a microprocessor to read a load of input's, switches, sensors etc, process it and at a specified point (when bottle pressure is above 950psi, engine speed 2-3krpm, and on full throttle) the solenoid would be progressivly pulsed like a fuel injector to ramp the injection of NOS.
Also the ECU signal would be falsified to the fuel pump to increase IQ to over fuel the engine when more than 25% nnitrous duty cycle to match the NOS and give a bigger power increase.
Unfortunatly my limited electrical knowledge failed me, the processor did as it's supposed to, but the output switching transistors/fets did not work.
So I set about proving the theory anyway, to the rolling road!
Because my car is low and the rollers are sunk in to the floor at college i had to remover the front bumper to strap it down properly, health and safety n all that!
Here's the rolling road result with a 25 hp shot of nos over the stock tune:
Not a massive gain, but a gain none the less.
Then a load of work done:
- 5 puck ceramic clutch kit
- Single mass flywheel (replace worn out DMF and no problem handling extra torque.
- PD130 Turbo (cos mine is knackered) and 0.216um nozzles to give a little more fuel, but mainly both for the re-map to give more torque and power.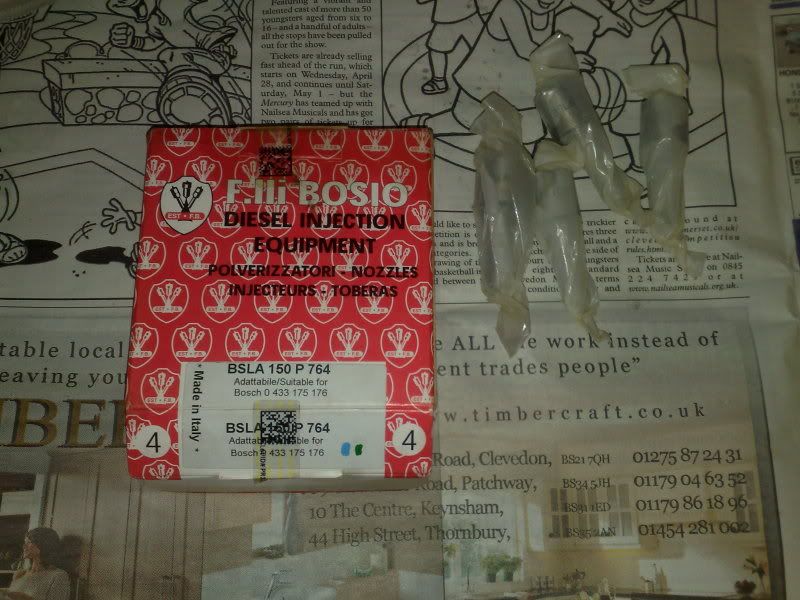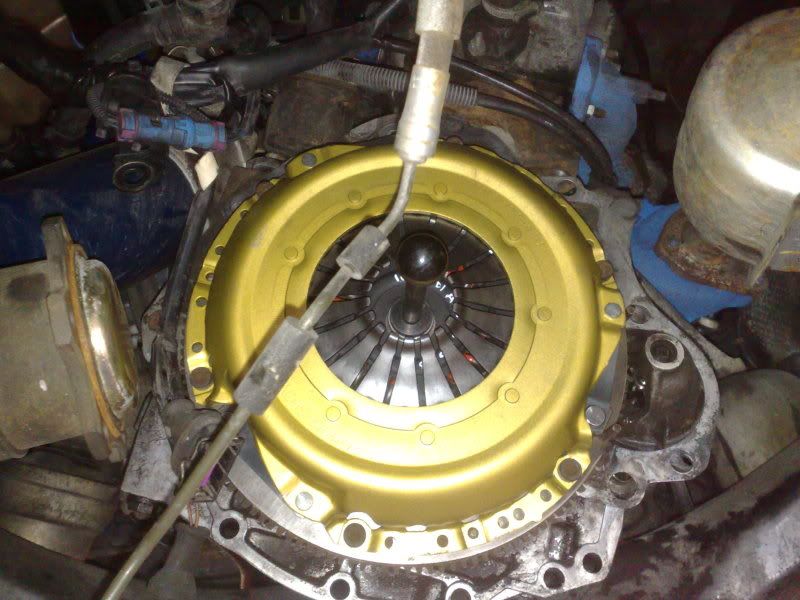 Then simply to test the system the car was put back on the RR and the engine overfuelled via the tuning box modification, and nitrous injected at 1700 rpm and 2000rpm: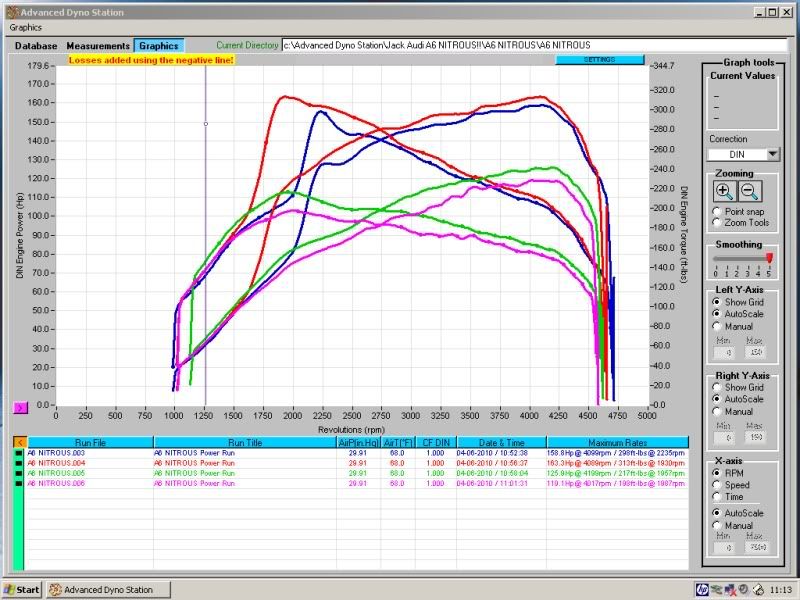 As the results show, a distinctive increase,
The best run gave 313ft-lb and 163hp, stock is 173ft-lb and 110hp
Currently the stock tune is 198ft-lb and 119hp (running stock map larger nozzles and pd130 turbo)
The pink was the base run, no fuel increase no NOS
Green was just fuelincrease, which gave gains
Blue was 1st nos run with fueling increase
Red was 2nd with the fuelling turned up a little more and NOS @ 1700rpm
The nos jet was a 100 hp shot @ 950psi
I have also driven this on the road with this and the whole idea was to build a progressive system to avoid the huge torque and power spike on engaugement of the system.
But having said that the ceramic clutch (once run in 1000miles) held up incredibly well!
313ft-lb near enough instantly! thats 422Nm! in 1st on a hot dry day she just spins up, 2nd, really gets a move on.
But there will be no more tests as with a shot this big, it's only a matter of time until the gearbox gives up!
The aim is once finished and the car mapped to flatten the torque curve and increase it well in to 4krpm and break the 200-250hp mark.
Now to forward the project my literature review was a little thin and if there is anyone who can point me in the right way for reading on the actual chemical formulae for matching the correct amount of fuel to nitrous etc and anything diesel related with NOS that would be great!

I'd like to use this for my 3rd year aswell as firstly would save alot of time, and i can put the effort in to really getting to know the subject area, both petrol and diesel, but anything which applies to both would be great, anyway as i've said literature has been a slight downfall, which i'd like to address as soon as so i can read up over the summer to really make this work.

Thanks In advance, Regards Jack